Discipline
Ragging- There is complete ban on ragging of the new students by the college authorities.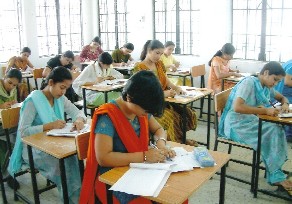 Indiscipline- As per Madhya Pradesh Vishwavidyalaya Adhiniyam – 1973 – under section 13 of sr. 7, the principal is authorized to take disciplinary action against any student who misbehave or break the discipline of the college. Student can be – 1) Expelled 2) Rusticate 3) Debarred to appear in the university examination.
Mobile Phones- UGC & University have strictly prohibited the use of mobile phones by the students in college premises. Parents are requested to make a note of it. College premises has coin box telephone service, which can be utilized at the time of urgent need.
Discipline –Students are expected to maintain peaceful and disciplined atmosphere in the college strictly and follow the rules of the college essentially. They have to work cordially with all the staff and employees of the college. Students are expected to keep themselves away from active politics.